Group magazine Feb 2019
(Please click on links below – there is a link at the end of the item to return back to these Contents)
To read the Diocesan Newsletter Our Diocese click here
Austerity measures - But what DOES austerity measure?
We've heard a lot about Austerity Measures: there's no escaping them. Sainsbury's apparently said that households are really feeling the pinch. What is their measure of that? The average shopping basket has reduced from 44 items to 43. No chocolate biscuits this week, then? Given the obesity levels, it probably won't hurt us too much (in fact, it might even prove to be a good thing). When folk have faced austerity measures in the past, they probably never dreamed of a shopping basket that size. Austerity is a relative thing – it simply means less than we have had before. If our great-grandparents could see what we call austerity, they would laugh.
Time after time, as I visit bereaved families to talk about their loved ones, they remember more fondly than anything else the 'simple pleasures' of country walks, sharing a cuppa together, a day at the coast. The simple things, they longingly reflect, that get overlooked in today's money-driven world. Maybe we'll learn to find simple pleasures again when we don't have the money for the more exotic pleasures. And maybe we'll find we're the richer for it.
Lent is an annual point of self-imposed 'austerity measures' – an inbuilt pattern in the church year to help us to curb our excesses and remember that much of what we enjoy is 'optional extras' rather than essential to our well-being. I hope it extends to more than not putting those chocolate biscuits in our shopping basket! It gives the space to do many things – to give something to those who do not enjoy the affluence we have; to reflect on the conscious and deliberate choice of Jesus to choose the difficult path in life rather than the easy one.
Lent has often been seen as a season of denial, which is indeed one way of looking at it – perhaps the more negative way. It might also, more positively, be seen as a season of living more simply, being more intentional about what we do, seeing with fresh eyes. It changes you – or it should – for the better. Austerity is only a bad thing when you don't have the essentials. Or if your only measure of what is good is about acquiring more. Lent is a great annual self-corrective process: essential, in my humble opinion, for a whole-some human life.
The inner person, the strength of our relationships, the things in our lives which cannot be measured in pounds and pence – kindness, compassion, honesty, commitment. Our Lenten challenge in church this Lent, far from being sombre and heavy, is about cheerfulness, laughter and generosity. Can we be a church that does know how to party?! If you ask me, a church that can offer that at the moment is exactly what is needed!
With love,
Duncan
Duncan Ballard,
Ashbourne Group of Parishes, Area Dean of Carsington,
Diocese of Derby 01335 343825 duncan.ballard@me.com
To return to the Contents please click here
CANDLEMAS
2 February
If Candlemas day be fair and bright,
Winter will have another flight.
If Candlemas day be shower and rain,
Winter is gone and will not come again.
What is Candlemas? Delving back into history, Jewish women went through a purification ceremony 40 days after the birth of a male child (80 days after the birth of a female child). So, in the 6th century, February 2 (which falls 39 days after Christmas) was declared the feast of the Purification of Mary. The theme of purification remained a link between the two holy days. Jesus was recognised as being someone incredibly special from the time of his infancy. One of these recognitions occurs in Luke 2:21 when he is being presented in the temple (at the time of Mary's purification) and a holy man, Simeon, recognizes him as the Christ, calling him "a light for revelation."
This is the reason given for the custom of bringing candles to church to be blessed by the priest on February 2nd, and this is what we'll be doing at St. Oswald's at 6.30pm. If you have candles that you'd like to be blessed, please bring them along: this custom of dedicating candles to God's service as a symbol of His light is the origin for the name Candle-mass. In Hungary, February 2nd is called Blessing of the Candle of the Happy Woman (Gyertyazsenteio Boidog Asszony). In Poland, it is called Mother of God Who Saves Us From Thunder (Swieto Matki Boskiej Gromnicznej). In Ashbourne we'll be calling it Candlemas, and you're all invited!
To return to the Contents please click here
This year, on the 9th February (the Saturday closest to Valentine's day) we'll be hosting our annual Wedding Preparation Day: some time to think about what makes a good marriage, a chance to share a simple meal, and begin to think about the marriage ceremony itself by listening to our organist, choir and bell ringers. Every couple due to be married in our churches will be invited – but it's a day open to everyone who is currently considering getting married.
However, we're looking for help! We're looking for people on the day to manage the activities and perhaps help with the food (we're not sure if we'll 'buy in' or self-cater). We also need people who, on Sunday mornings, alongside our 'wedding verger' Val, will keep an eye out for wedding couples and 'be friend' them – make them feel welcome, give them advice and help, and take an interest in them and their plans. Are you able to encourage young couples in their marriage? Perhaps you could speak positively about your wedding day and marriage, to encourage the couples? If so, you could be the person we need! If you can help in any role, please see Duncan, Maggie, Amanda, Nigel, Mike or Val Humphries (our wedding co-ordinator) on 01335 345195.
To return to the Contents please click here
One of the saddest things you can ever say to a vicar is, "I didn't want to bother you, because I know you're so busy." However, this is a busy parish and the clergy team works hard, so it can be hard to track down a vicar when you need one.
Therefore, starting next month (March) we're putting aside an hour every Thursday evening – 6 to 7pm – when a member of the team (usually the vicar) will be in the parish office. No need to book ahead (unless it's a confidential matter or something that's likely to take more than an hour, in which case we need to schedule a time) and we look forward to seeing you.
Duncan Ballard
Ashbourne Group of Parishes
Area Dean of Carsington, Diocese of Derby
01335 343825 duncan.ballard@me.com
To return to the Contents please click here
Church Events in the Benefice of Ashbourne
Baptisms
4th November St Oswald's Rosie Pointon
18th November St Oswald's Evie and Oliver Li
25th November St Oswald's Olivia Avery
Weddings
8th November St Oswald's Sarah Elliott & David Stelfox
17th November St Oswald's Rachel Breeze & Robert Wood
6th December St Oswald's Jessica Addley & Richard Harwood
28th December St Mary's, Mappleton Linda Walker & David Boyce
Funerals
23rd November St Oswald's Alan Frost, 84 years
27th November St Oswald's Linda Millward, 64 years
29th November St Oswald's Joseph Whyte, 81 years

5th December St Oswald's Joan Hainsworth-Wood, 80 years
12th December St Oswald's Rachel Henson, 51 years
14th December St Oswald's Beryl Blood, 87 years
To arrange for Christenings, Weddings or Funerals please contact the Parish Office Tel. 01335 343052 ashbournechurch@gmail.com
To return to the Contents please click here
I went to Church to look again
At the Angel 'occupation',
And found them quietly whispering
About their visitation.
The starry-gazey one had most to say,
She must know a thing or two
About the visitors who pass her by
Without giving. Was that you?
II
I look around and see the cosy woolly ones
Catching up on gossip as in a ladies' convocation.
And there's a lovely illustrated showcase
With all the Angel data,
Displayed for our information.
III
By their softly spoken comment
I can tell the Angels all approve
Of the work of the little children
Whose early inspiration
Adds to the variation
Of the Angels' re - creation.
IV
Even in the choir stalls
The Angels have a place,
And the two on the altar -
Their duet is full of grace.
V
The wondrous window Angels
Exchange their smiles to see
The paper Angel whose luminescence
Is reflected by the one in blue and gold -
She who sings the Gloria, as we did of old.
VI
The spinning Angels spin and dance
In our Angel confederation.
Amazed. Yes. I hear them laugh
For under the bells, there's a simulation
Of God's bushy white moustache!
VII
So thank you all, St. Oswald's
For asking us to come.
ADESTE FIDELES
ET ADORATEUM.
Di Deighton
To return to the Contents please click here
Flowers St Oswald's Church, Ashbourne
Sanctuary Flowers in February
February 3rd Mrs S. Miller
February 10th Miss C. Yates
February 17th Mrs N. Armstrong
February 24th Mrs S. Young
There will not be any flowers in March as it is the period of Lent.
To return to the Contents please click here

The Ashbourne Branch of the Mothers' Union meets on the 1st Tuesday of each month in St Oswald's Church Centre at 2:30 pm and on the 3rd Thursday of the month at 7:30 pm at different venues. A warm welcome to anyone wishing to join us either in the afternoon or in the evening. Please contact Nancy Bell on 01335 347915 nancyatthebeach@gmx.co.uk.
World Day of Prayer
Everything is ready and the invitation is for everyone – men, women and children of all ages to join this Day of Prayer. Women of Slovenia, one of the smallest and youngest countries in Europe, have prepared this year's service and they encourage us to reflect on the barriers they have faced since the end of the Second World Way when their country was a part of Yugoslavia, a Marxist socialist republic. They share the changes they have met and the hopes they have for the future.
World Day of Prayer is an international, inter-church organisation which enables us to hear the thoughts of women from all parts of the world: their hopes, concerns and prayers. The preparation for the day is vast. An international committee is based in New York and there are national committees in each participating country. Regional conferences meet to consider the service and then local groups make their plans. The Day of Prayer is celebrated in over 120 countries. It begins in Samoa and travels throughout the world before finishing in American Samoa some 38 hours later.
On Friday March 1st, 2019 people will gather to celebrate the service prepared by the women of Slovenia in St Oswald's Church at 11 am.
For further information, together with details of the services in your area see the WDP website: www.wwdp.or.uk or get in touch with Nancy Bell.
Nancy Bell
Branch Leader
To return to the Contents please click here
Free Community Bus collecting in Ashbourne town from 09:30 for the 10:30 Family Service at St Oswald's Church, Ashbourne.
Bus normally runs on the 3rd Sunday of the month, although this might vary due to availability of bus driver.
Planned dates: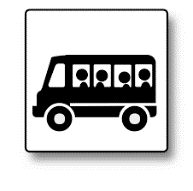 Sunday 17 February 2019
Sunday 17 March 2019
For more information contact Gill and Paul Elliott.
Email: paulgillelliott@outlook.com Telephone 01335 343059
To return to the Contents please click here
Breakfast Church
Don't forget breakfast church at St Oswald's:
February date for Breakfast Church is SUNDAY, 10th FEBRUARY!
God, a bacon butty and a fresh mug of coffee – all welcome! From 9:00 to 9:40 in Church Centre.
To return to the Contents please click here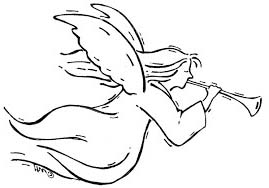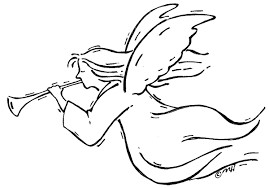 Michael Halls
Director of Music
You are very welcome to join us at choir practice on Fridays at 7.00p.m. to see who we are and what we do. If your child enjoys music and is aged seven or more, then please consider the many benefits that being a chorister at St. Oswald's brings. If in doubt, ask for more information. Contact details can be found on the back page of the magazine.
Sunday 3rd February Presentation of Christ in the Temple Candlemas
8.00 Holy Communion
10.30 Parish Communion Like a candle flame/Kendrick
We are marching in the light of God
6.30 Evensong If ye love me/Tallis
When to the temple Mary went/Eccard
Sunday 10th February 4th Sunday before Lent
8.00 Holy Communion
9.00 Breakfast Church
10.30 Parish Communion Lord give me strength/Robson
6.30 Choral Evensong Sumsion in A Smith responses
Day by Day/How
I saw the Lord/Stainer
Sunday 17th February 3rd Sunday before Lent
8.00 Holy Communion
10.30 Parish Communion I give you a new commandment/Nardone
6.30 Evensong Blessed are the pure in heart/Walford Davies
Jesu my way/Archer
Sunday 24th February 2nd Sunday before Lent
8.00 Holy Communion
10.30 Parish Communion As water to the thirsty/Barnard
6.30 Evensong Make me a light/Wilby
Gaelic Blessing/Rutter
Thank you
Michael Halls
Director of Music
To return to the Contents please click here
St Mary and St Barlok, Norbury and Roston
Norbury & Roston Jubilee Group: Carol Walking and Twixmas Trek
Again, this proved popular with almost 50 people involved one way or another. Our thanks once again go to both Steves, one for driving the "sleigh" and the other for keeping everyone in tune. Thanks also to Sarah and Steve at the Shant for the mince pies and mulled wine. David Coxon led his happy band of about 40 walkers on an enjoyable trek on the 30th December, ending up at the Shant where about 20 were ably fed breakfast by Sarah. Thanks to all.
Funds Available: The Jubilee Group has provided many things to help improve the village one way or another. We have a bit of money available, so if anyone has any ideas for the Jubilee Group to fund a project, which must be for the benefit of the whole village, then please let us know.
The next Parochial Church Council Meeting is on Monday February 4th at 7:30pm at Anne Clowes's, Norbury Hall.
CHINESE AUCTION – Saturday 2nd March 2019 – Doors open 7pm
At Mary Clowes (Norbury) Village Hall
Come along and buy some tickets – who knows what you will be taking home!
Items for auction can be left at the Hall either Friday 1st March 3:30 pm to 5:30 pm or Saturday 10:30 am until noon. Alternatively ring Joy 01335 324288 and collection will be arranged. Light refreshments will be available, and the proceeds go to the upkeep of the Village Hall.
Church Services February 2019
Sunday 3rd February 11 am Morning Prayer (Linda Herbert)
Sunday 10th February 11 am Holy Communion (Rev Nigel Rode & Amanda)
Sunday 17th February 11 am Morning Prayer (Rev Nigel Rode)
Sunday 24th February 11 am Holy Communion (Rev Nigel Rode & Mike Warner – Stewardship).
To return to the Contents please click here
CLIFTON WI
A Happy New Year was extended to all our members at the beginning of our January meeting.
During the past few months of 2018 we collected items for a hamper which was to be given to the food bank in Ashbourne. However, the food bank couldn't take any more donations, so the items collected were given to a women's refuge in Derby and the Padley centre where everything was very gratefully received. Everything is in hand for our Group Meeting in April with a request for help on the night and refreshments all to be organized beforehand. Our social news included an outing to the Belper Musical Theatre to see "Our House". Two trips to the cinema during January and February and a meal at The Cock Inn in January.
The speaker for the evening was Bernie Pedley and the subject was "Pop up books". This subject proved to be extremely interesting. He explained that following a serious accident he was unable to go back into teaching. He eventually found a real interest in the paper engineering related to Pop up books... He showed us how by opening the book all the movement occurs and he now goes into schools and shows children of Year 9 how to start the process. The children were left to design their books and some of the ideas were very innovative and the effort they put into it was amazing. We were then shown different books from Bernie's collection of 110 books including an amazing ship, a massive Edwardian dolls house, and various Disney books all relating to the different stories and beautifully done with exquisite detail. The whole talk was very much enjoyed by everyone and if ever an opportunity arises to go along and hear one of Bernie's talks, don't hesitate to go and take part. It would be fully recommended by Clifton WI. Our evening concluded with a vote of thanks and light refreshments.
Our next meeting will be on Wednesday 13th February 2019 in Clifton-Smith Hall at 7.15 pm.. The speaker is Dr. Catrin Rutland and the subject will be "Women in Science - fact or fiction". Anyone wishing to join us would be made very welcome and an enjoyable evening is guaranteed. We have members who have been with us over forty years which just goes to show how lasting friendships can be achieved in our WI.
MONTHLY LUNCH
The February lunch will take place on Wednesday 20th February 2019 at The Lilacs at 12.30 pm. Please let Mrs. Harbinson know by 18th February if you would like to attend.
CHURCH SERVICES FOR FEBRUARY
3rd February 9.15 am Joint at Mappleton for Holy Communion
10th February 10.30 am Joint at Clifton for Morning Prayer
17th February 9.15 am Joint with Mappleton for Holy Communion
24th February 10.30 am Joint at Clifton for Morning Prayer
To return to the Contents please click here
Ashbourne Animal Welfare
Be My Valentine Open Day
Sunday, 10th February 2019, 11 a.m. – 4 p.m.
The Ark, Wyaston Rd, Ashbourne DE6 1NB
Let one of our cats or dogs steal your heart.
Visit cattery and kennels. Homemade Lunches and Teas
Free Admission
Telephone 01335 300494 for more information.
www.ashbourneanimalwelfare.org
To return to the Contents please click here
at St Oswald's Church
Edward Bear continues to meet Thursday mornings in the church Centre 9.30am – 11.30am. Coffee, bacon rolls, toast and jam – a real welcome greets our families.
Edward Bear Year End Report, 2018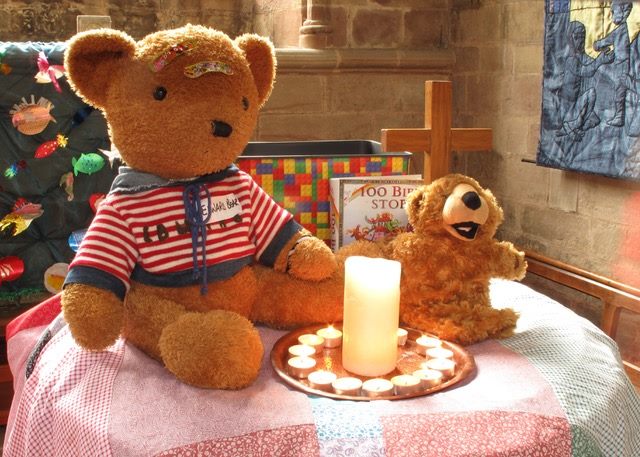 The Christmas Party with special visitor – Santa – and a fun-packed Crib service on Christmas Eve, saw the completion of a year of Thursday Praise and Play mornings, which we call Edward Bear.
With the weeks leading up to Christmas, story time was very much focused on Angel Gabriel speaking to Mary and Joseph, and their journey and preparation for the birth of Jesus. All these marvellous stories were told with colourful pictures, which hang in the Edward Bear area.
Edward Bear's contribution to make angels for Christmas decorations had many supporters.
We have now closed-off the Moses charity, and all contributions will find their way to St Anne's church in Derby for distribution to areas of deprivation, home and abroad.
Nothing can prepare you for the influx of mums and dads, grandparents, and carers – of the love and anticipation that flows into the church before the start of the annual Crib Service. Nor must we forget the babies, the young children and not-so-young ex-Edward Bearers, some dressed in costume: shepherds, Marys and Wise Men as well as a Darth Vader and a Dinosaur to complete the show. A crowded church of over 350 people experienced more of Duncan's 'cracker jokes', huge sense of fun and occasion. Our narrator retold the story of the journey to Bethlehem: the coming of the Shepherds and the Wise Men to the place where Jesus was born – all with the help of a Star to guide the children to the front of the church and aided by 'Angel Gabriel' who told of the coming of Jesus. How lovely it is that so many families in our town want to come with their children and hear of the birth of Jesus. We hope that such an experience might underpin these families with love and confidence as they enjoyed their Christmas.
It is becoming evident that children attending Edward Bear are younger, and many are leaving us by the time they are three to take-up free nursery school places. This change of dynamics has to be considered in our programme planning and storytelling. Edward Bear has a shortened window of opportunity with families. It is our intention to provide all families with information packs that link them to St Oswald's Church to take them beyond the Edward Bear experience. Our numbers also reflect an increase in new families. With limited post-natal support/groups for young mums in town, Edward Bear offers a place especially for first-time mothers to meet.
Our team continues to grow. Younger mums are being encouraged to take a more active role in the planning and running of Edward Bear. We also welcome Naomi Barraclough and Amanda Marshall, both curates supporting Duncan Ballard in guiding the team spiritually. Naomi brings her baby son, Solomon to Edward Bear, enriching us all.
This term Edward Bear has the support of the PCC to extend its area in the church. It now has new cupboards for storing musical instruments and toys, and these cupboards act as our altar for the Edward Bear services. We plan to extend the carpet area and put in two additional screens.
Peter Walker and the Edward Bear team. For more information please contact Chris Haycock 01335 343194 or the Parish Office 01335 343052.
To return to the Contents please click here
'OZZIE BEARS' ON A JOURNEY TO WILTSHIRE
You never know what the result of a welcome might be………
In summer 2018 a lady from Wiltshire came to her niece's wedding at St Oswald's. She was attracted by, and bought, two 'Ozzie Bears' courtesy of the summer 'Welcoming Group'. ('Ozzie Bears' are beautiful hand knitted bears whose brothers or sisters you might have seen making parachute jumps from the church roof in May).
The lady was so delighted with the bears that in November she ordered another 25! Maureen Pittman and Deirdre Wilmore set about knitting rapidly to add to our remaining stocks. In mid-December twenty-five bears began their journey to a Wiltshire village where they are to be presented to each member of the WI celebrating their centenary at the end of January.
The bears have taken greetings from St Oswald's and congratulations on the WI Centenary.
THANK YOU to our brilliant knitting team (Maureen Pittman, Deirdre Wilmore and Joan Hudson)!
To return to the Contents please click here
February Flower Rota
Feb 3rd and 10th - Dorothy Spencer
Feb 17th, 24th and March 3rd – Mossie Jackson
Village coffee morning – Wednesday 6th February at 10:30 am
Church Services are to be shared between Mappleton and Clifton during the month of February.
February 3rd H.C at Mappleton with Clifton
February 10th matins 10.30 at Clifton with Mappleton
February 17th at Mappleton H.C. with Clifton - Stewardship
February 24th at Clifton matins 10.30 with Mappleton
N.B. St. Mary's, Mappleton - next PCC meeting will be held at on Wednesday February 13th at 3 p.m. at Wayside Cottage.
To return to the Contents please click here
On a starry weekend in December a host of angels visited St Oswald's church and filled our hearts with joy and our eyes with delight.