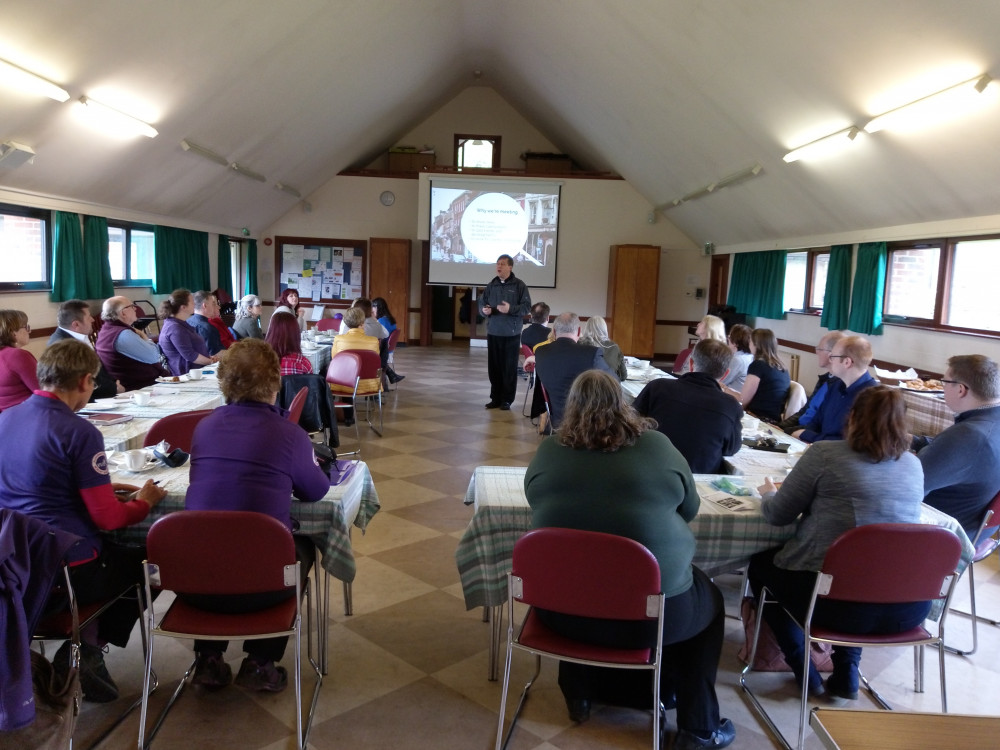 St Oswald' Church Centre, School Lane, DE6 1AN
The main facility at St Oswald's church Centre is a spacious meeting hall available to be hired by the general public. It is ideal for any organisation which wants to hold a meeting with seated audiences of up to 100 people. It is also ideal for smaller groups who undertake floor activities or workshops around tables. There is a large screen installed at one end of the hall for use for lectures and presentations, (see photograph). Tables and chairs are provided.
Hire of the centre includes the kitchen which is adequate for producing meals for up to 100 diners or just a cup of tea. It has two cookers and a dishwasher. Plates, cups, saucers and cutlery are all provided. The capacity figures above are for guidance and can be increased depending up on the nature of the acticvities being undertaken. You are advised to visit the centre to check its suitability for larger groups.
There are toilet facilities and the building has been designed for disabled access and use. It has its own car park (but used by others and not just hirers of the hall) and is conveniently placed on the edge of the town of Ashbourne.
Please contact Claire Critchlow initially to check the hall is available, via ashbournechurch@gmail.com or 01335 343052. The postal address is St Oswald's Parish Office, School Lane, Ashbourne, DE6 1AN. Claire will be happy to discuss your reqirements by email or telephone or on site if needed.
As with all venues there are certain requirements which hirers are asked to follow. It is recommended that, before making a booking, potential hirers read the information for hirers page, which also has advice about the consumption of alcohol in the hall. That page has a link to the online booking form.